FuxieDK
Census Taker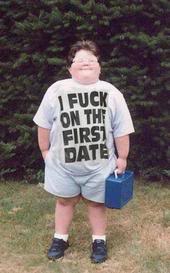 Joined: 22 May 2008
Posts: 645
Location: Copenhagen, DK
WR Updates: 5,067,122
FuxieDK WR Profile
Posted: Thu Aug 18, 2016 9:51 pm

Post subject: DH data seems a bit corrupt :(

---

Searching for my DH, name: Djaang @ Draenor

Results: 2x98, 1x99 and 7x100... The 99 and all of 100s don't have the previous levels recorded..

Looks like, for each upload, a new entry is created, rather than updating the existing..
_________________
Doing census mainly on Draenor; Raluf - Nimsay - Lusmo - Quixx - Sosyan - Garthog - Trubin - Zalistra - Zesmi and Djaang

Last edited by FuxieDK on Thu Aug 18, 2016 10:48 pm; edited 1 time in total
bringoutyourdead
Forums Admin & general flunky




Joined: 07 Nov 2008
Posts: 1270
Location: Texas, USA
WR Updates: 9,210,059
bringoutyourdead WR Profile
Posted: Thu Aug 18, 2016 10:13 pm

Post subject:

---

I did not say the data was ready to display.. only that it is now correctly in the database
you are looking at older cached data.

However.. you are correct there are duplicate records.
There should only be the latest record in the master character table.
Metalbeast will do a purge of the older data.