FuxieDK
Census Taker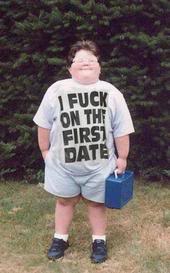 Joined: 22 May 2008
Posts: 571
Location: Copenhagen, DK
WR Updates: 3,429,973
FuxieDK WR Profile
Posted: Mon May 27, 2013 2:30 am

Post subject:

---

bringoutyourdead wrote:
Last words I had from Metalbeast is that he is aware of the issue. The 6.0.0 uploads were put on hold so he could fix the problem with processing. While I'm not completely aware of Rollie's site design it is a very complex set of PHP that links the upload data to the database and another set that builds all of the pages with live data on the fly as you ask for the page.

I made the decision to pop up the version number to force people to upgrade because it wouldn't be obvious that 6.0.0 was incorrectly gathering census data, and many people would continue using the older version unaware that they were missing lots of characters.

As the only difference between 6.0.0 and 6.0.1 uploaded data is the single line with the version number the issue isn't really with the upload data. What I expect has happened is that while Metalbeast did get the two different upload paths updated to accept 6.0.1 he has missed a non-obvious data point that makes the database accept the data. This missed item(s) could be in PHP code or it could be in the Database control files. I'm sure he will find it soon, but I'm glad I'm not the one having to hunt down the changes.. the LUA for the addon was fun enough for me!

Anything new to report?

All files after 21/5 is failing, and it's NOT due to size.. My files are not even 1 MB...
_________________
Doing census mainly on Draenor; Raluf - Nimsay - Lusmo - Quixx - Sosyan - Garthog - Trubin - Zalistra, Zesmi and Djaang
bringoutyourdead
Forums Admin & general flunky




Joined: 07 Nov 2008
Posts: 1111
Location: Silicon Valley
WR Updates: 8,988,197
bringoutyourdead WR Profile
Posted: Mon May 27, 2013 8:39 pm

Post subject:

---

I tickled both Metalbeast for the website and Syllvanaar the wholib coder for updates.

Metalbeast has responded and he will be working the issues and may have them fixed Tuesday ( I expect he was out of town or some other Real life thing). I expect he intentionally locked the last processed date to allow him to process submitted files that failed while he was unavailable. but I could be wrong.

As far as the IP to country translation... that is an artifact of old data that Rollie imported years ago. Since then the regional Internet coordinators have horse traded IP block back and forth as needed.. so many IP blocks aren't located where they use to be.
I know for a while my ISP in Silicon Valley was using an IP block that Rollie has listed as being authorized for the UK.

edit: and Metalbeast just reset the upload limit back to 10MB
I just did a manual 3.7MB update and it was accepted.